Wireless charger for AirPods Pro independently developed by AZGIANT
2022-06-23 16:00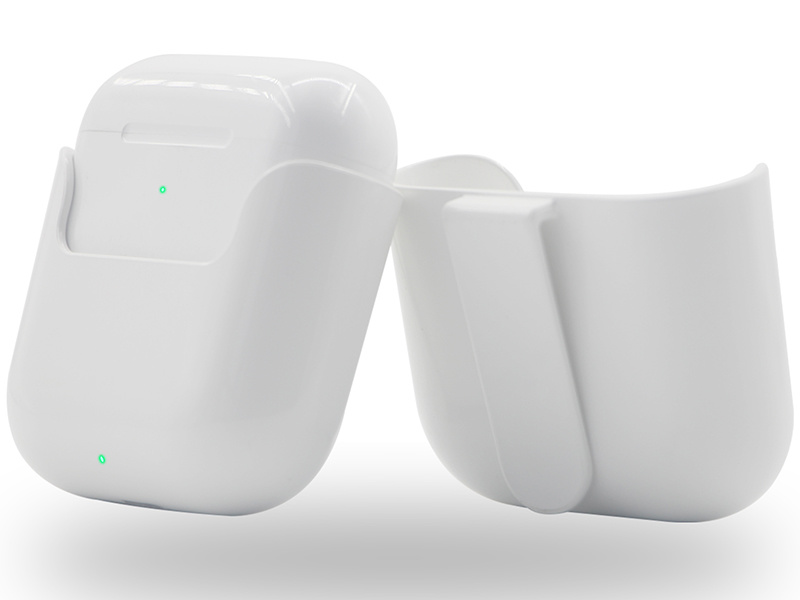 Wireless Charging Case Power Bank Charger Cell for AirPods Pro, Replacement Charger with Portable Belt Clip, Accessories Chargers Compatible with New AirPod 3, Function 3 in 1 Tech Candy, 500MAh
EXCLUSIVE: Extremly UNIQUE accessories for your precious AirPods Pro with 3 functions charging wireless, protective cell and portable belt clip design.
RECHARGEABLE: Insert 500 MAh re-charging battery, offers extra 30 hours using time for your Apple phone AirPods Pro.
NOTE: Only compatible with AirPods Pro 3, NOT work for AirPods 1 and 2.
INDICATOR LIGHT is In RED when battery capacity lower than 30%, in GREEN >30%, TURNS OFF when airpod is fully charged.
EASY SETUP for your Apple AirPod Pro, charging case can be charged using the Lightning connector.
Exclusive patent and design
AZGAINT Pod 2.0 is compeletly an innovation design for charging your AirPods Pro wireless. AZGIANT company is the original designer, first producer and patent owner. If you are one of the owner of a AirPods Pro, don't hesitate to try it.
Compatible
AZGIANT Pod 2.0 only fits for AirPods Pro, not works with AirPods 1&2.
Recommended News